Current Doctoral Students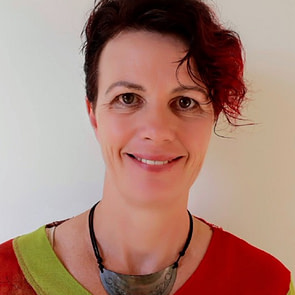 Linda Clarke
SENIOR TUTOR, MEd
Hi I'm Linda. I teach in Graduate Diploma of Teaching ECE at Massey. My research is an investigation of practice-based coaching for early childhood teaching teams, to support toddlers' (one- to three-year-olds) social-emotional learning. Objectives of the study include contributing to a growing research base for implementation of practice-based coaching while simultaneously promoting high-quality teaching. This research is important because we need to know how to effectively support toddler teachers to promote positive learning outcomes for toddlers.
Thesis
Practice-Based Coaching to Promote Teaching Practices that Enhance Toddlers' Social-Emotional Competence in New Zealand Early Childhood Services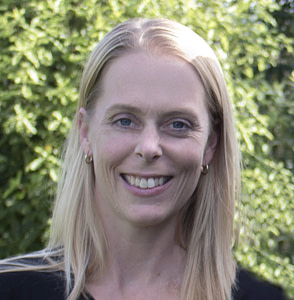 Sarah Aiono
STUDENT, MEd
I'm Sarah. I am passionate about play-based learning. My research examines the types of professional learning and development (PLD) that may be needed to support improved teaching through play practices in the primary sector. Designed as a comparative intervention study, the project examines the impact on teachers' implementation of teaching through play practices when teachers receive one of two PLD conditions: 1) professional learning workshops only, or 2) professional learning workshops in combination with practice-based coaching.
Thesis
Effective Teacher Practice in Play-Based Primary Classrooms: The Impact of Professional Learning and Development with and without Coaching
Sam Brydon
STUDENT, MSW
Hi, my name is Sam Brydon and I am a part time PhD student. I also work as a Speech Language Therapist at a special school in the Waikato. My passion is in the area of AAC (augmentative and alternative communication) and my research centres around this. My aim is to investigate the effects of introducing a core board (communication board with symbols) for pre-school children who have complex communication needs and no prior experience of AAC, in combination with a training and coaching programme for one of their parents. I am using a multiple case study design over the course of a full year, looking at a range of factors, including the parents' use of strategies to support AAC, and the children's communication using the core board, as well as describing the journey in detail for each family.
Thesis
Effective Teacher Practice in Play-Based Primary Classrooms: The Impact of Professional Learning and Development with and without Coaching
Sarah Aiono
STUDENT, MSLT
Hi, I am a speech language therapist, based in Hamilton, New Zealand. As an extension to my recent master's research at Massey University, I am embarking on my doctoral research. The research explores the use of a training and coaching to support both teachers and carers in the implementation of naturalistic embedded intervention. This research is innovative and unique as it brings teachers and parents together in a collaborative manner to foster shared understanding and use of effective supports for young children on the autism spectrum both at home and in early childhood settings. It blends perspectives and expertise from early childhood education, early intervention, speech language therapist and family support partnerships.
Thesis
Investigating a Joint Parent and Teacher Training and Coaching Intervention to Promote Social Communication Skills for Young Children on the Autism Spectrum.
Completed Doctoral Students
Click on the
thesis title
to access their work.
Completed Masters Students