Current Doctoral Students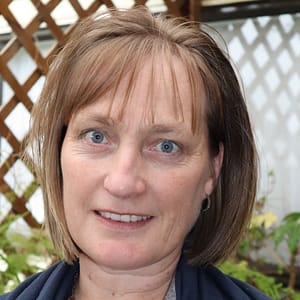 Estelle Pretorius
STUDENT, MSLT
Hi, my name is Estelle and I am a doctoral student here at Massey University. My research is inspired by my experience as an early intervention speech-language therapist supporting families of young children who have been identified as being on the autism spectrum. Through my doctoral research, I am exploring web-based collaborative practices and supports for primary caregivers and early childhood kaiako (teachers) to enhance the early engagement and communication of toddlers and preschoolers on the autism spectrum. This multiphase study uses an intervention design research approach. Primary caregivers, practitioners and kaiako will contribute their experiences and insights to the design of web-based, joint training and coaching support for parents and teachers, designed to promote shared understanding and consistent use of naturalistic and intentional practices that are embedded in everyday routines across settings.
Thesis
To explore web-based collaborative training and coaching supports for primary caregivers and early childhood kaiako to promote the early engagement and communication of toddlers and preschoolers on the autism spectrum, using naturalistic and intentional intervention practices.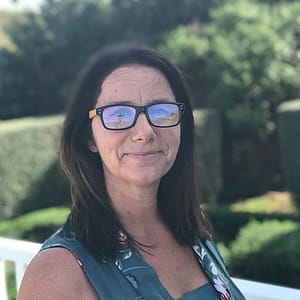 Sam Brydon
STUDENT, MSW
Hi, my name is Sam Brydon and I am a part time PhD student. I also work as a Speech Language Therapist at a special school in the Waikato. My passion is in the area of AAC (augmentative and alternative communication) and my research centres around this. My aim is to investigate the effects of introducing a core board (communication board with symbols) for pre-school children who have complex communication needs and no prior experience of AAC, in combination with a training and coaching programme for one of their parents. I am using a multiple case study design over the course of a full year, looking at a range of factors, including the parents' use of strategies to support AAC, and the children's communication using the core board, as well as describing the journey in detail for each family.
Thesis
Supporting parents to implement a core board with children who have complex communication needs: A multiple case study design.
Ellen Zeng
STUDENT
Hi, my name is Ellen, and I am a full-time PhD student in institute of Education, Massey University. Acknowledging the early learning context in Aotearoa New Zealand and with an in-depth understanding of the importance of quantitative research in this field, my aspiration to complete PhD study enables me to learn advanced statistical analysis techniques (i.e., latent profile analysis and other mixture model techniques) for use with large-scale data and its application in early learning settings. My research is a cross-sectional correlational study conducted through secondary analyses of the Growing Up in New Zealand Study (GUiNZs) 4.5 years dataset. The aim is to explore children's social, emotional, behavioral, and cognitive development as a collection of interrelated capacities and how these are related to a range of internal and external factors that can impact children's education outcomes, such as school readiness.
Thesis
Exploring Patterns of Young Children's Social, Emotional, Behavioral and Cognitive Characteristics, and their Correlation with Internal and External Determinants and School Readiness
Min Wang
STUDENT, MED
Hi, my name is Min Wang and I am a full-time PhD student at Massey University. I worked as a lecturer of ECE at Taizhou University (China). I received a scholarship to support my NZ study from the China Scholarship Council-Massey University PhD scholars Programme. My passion and research focus is intentional teaching, a term proposed by Ann S. Epstein in 2007. Intentional teaching gives us a new angle to rethink teaching and pedagogy in the play-based environment. It can help transfer teachers' roles from passive to more active ones in children's play to improve their learning outcomes. Therefore, this study will use a mixed methods approach to investigate the different perspectives of intentional teaching that exist in culturally diverse ECE teachers in Aotearoa New Zealand. I will explore the relationship between teacher perspectives and ECE teachers' contexts, especially their unique cultural backgrounds, in this 'superdiverse' country.
Thesis
Perspectives of intentional teaching among culturally diverse early childhood teachers in New Zealand.
Tamara Dahm
STUDENT
Kia ora, my name is Tamara and I am a part-time PhD student. I currently work full time providing professional development to teachers across Aotearoa to improve the teaching of literacy, so all students have an equal chance of success. The aim of my research is to investigate how kaiako (teachers) and speech language therapists collaborate to have a positive impact on children with language-related literacy needs. This is a multi-phase study which will provide an insight into what teachers are noticing about children's language-related literacy needs through authentic classroom interactions and opportunities (e.g., oral narratives, writing samples), and how collaboration between teachers and SLTs can be used to support children in this area. My research will be conducted over three phases. Phase 1 will determine kaiako and SLT knowledge and perceived competence and confidence in supporting ākonga with language-related literacy needs. Phase 2 is a scoping review with focus group interviews to define design features important in developing the joint PLD intervention. Phase 3 is a case study which will include interviews and pre- and post- data collection to establish the impact of the collaborative PLD.
Thesis
Collaboration between teachers and speech-language therapists to positively impact children with language-related literacy needs.
Completed Doctoral Students
Click on the
thesis title
to access their work.
Completed Masters Students